The Situation
A CULTURE IN DECLINE
Spiritually, Religiously, Culturally, Socially, Ethically, Politically, Economically, Ecologically
The Way Out
HEALING THE PLANET
Spiritually, Religiously, Culturally, Socially, Ethically, Politically, Economically, Ecologically
THE TURNING-
POINT
Worldwide Campagne
WE ARE COSMOS!
Healing yourself, healing each other, healing the world
FOUR MAJOR EVILS
Climate disaster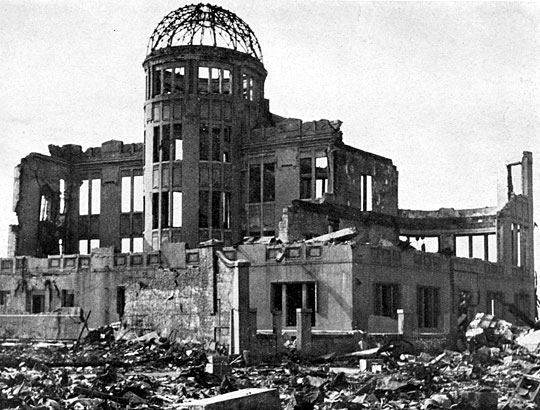 Violence, war, nuclear threat

Economic injustice

Oppression of women and children
Contact Hermitage
+31.30.6590178
E-mail: info(at)healingtheplanet.
info
Give Up Your Ego.
Be Born as a True Self.
Become Part of the Whole.
Heal the Planet
"Unless there is a spiritual renaissance,
the world will know no peace"
Dag Hammarskjöld, former Secretary General of the United Nations
"WE ARE COSMOS!"
The Campaign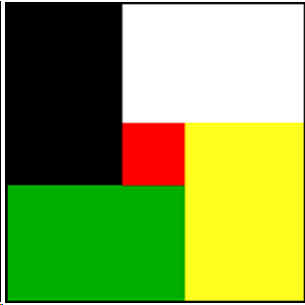 Goal:
To Restore the Wholeness of Life
"As Above, so Below"
(Cosmocracy)
WE ARE COSMOS!
We are part of society
Society is part of the earth
The earth is part of the universe
The universe is part of the Eternal Light
The Eternal Light is part of Absolute Nothingness
(Cosmic Mother)
Our Way:
Healing yourself, healing each other,
healing the world
General:
All are welcome
Friends/Followers/Members
Steps:
PERSONAL COSMIC ADVICE
with the SermeS
(Hermitage)
WORLDWIDE CAMPAIGN/
INTRODUCTIONS/
TALKS/DAY COURSES
We Are Cosmos!
We come to your town/city
COSMOSCHOOLS/BASIC TRAINING
Spiritual Service/ Health Service/ Community Service/ Earth Service / Cosmic Service

ADVANCED
TRAINING
for Consultants, Healers, Leaders, Teachers
COSMIC VOW
Reborn Order
Online
Cosmoversity
COSMIC SCIENCE, TEACHING & HEALING
Successor to the reductionist university.
("New Step in Evolution")
Ongoing Online Teaching/Q&A/Healing demonstrations/Regular exams/Retreats
Regeneration on all levels of life
Cosmic*Spiritual*Psychological/
Emotional*Physical* Social*Ecological
Kosmisch*Spirituell*Psychologisch/
Emotional/Körperlich*Sozial*Ökologisch
Kosmisch*Spiritueel*Psychologisch/
Emotioneel/Lichamelijk*Sociaal*
Ecologisch
Self Study/Home Healings
REGULAR HOME MEETINGS
organized by the people themselves
1. Introduction Talk
2. "Movements" (with music)
3. Chinese Guasha
4. Cosmic Healing Session
5. Personal Health Plan
CosmoSchools/ Basic Training
SPIRITUAL SERVICE
Turn On
Global Wake-Up Call
Training
Consultants
HEALTH SERVICE
VitalWorld
Cosmic Medicine
Training
Healers
COMMUNITY SERVICE
CommunityDemocracy
Training
Leaders
EARTH SERVICE
Training
Green Men & Wise Women
COSMIC SERVICE
Cosmic Science
Training
Teachers
Advanced Training/Cosmocracy
("As Above, So Beneath")
COSMO-VISION
Cosmic Life
Cosmic Mother
Cosmic Realization
Cosmic Philosophy
Cosmic Science
Cosmic Egg
Cosmic Mythology
Cosmic META Religion
Cosmic Freedom
Cosmic Love
Cosmic Art
Cosmic Education
Cosmic Leaders
Cosmic Ethics
Cosmic Justice
Cosmic Peace
Cosmic Order
Cosmic Evolution
Eco-Cosmos
Cosmic Medicine
Cosmic Death & Rebirth
Cosmic Warriors
Cosmo-Politics
Self-Sovereignty
New World Community
CommunityDemocracy
A New Economy
"First Step"
In these most critical of times
A NEW WISDOM TEACHER
In daily life: "Drs.med. Han" (Holland)
Founder of Cosmic Medicine
Talk
"WE ARE COSMOS!"
Healing yourself, Healing each other
Healing the world
CANTERBURY
21. Mai 2016, Priory Bldg 7.30 pm
Entry 10, - bp
Book "Origin" (773 pages +
Personal Health Plan in 10 Steps)
FOR FREE
THE LONG ANTICIPATED TURNING-POINT
Everybody talks about the global crisis
Nobody offers a solution in the slightest
A worldwide catastrophe is imminent
It is the end of a long ego development
Mankind is caught in a wrong self-definition: the identification with his self-image
It has reduced us to a one-dimensional existence, cut off from Reality
The ego has blown itself up to such an extent, that it destroys the whole earth
2000 years of patriarchal religion wasn't able to curb the ego
In this absolute low the Cosmic Mother has revealed Herself
She is the Ultimate Dimension - Cosmic Womb - beyond God and the Universe
Her memory is still present in the world: Europe Motherland, Mother Russia, Mother China, Mother India, the Latin-America Mother
There are many millions of Mother devotees worldwide
Only Cosmic Mother is guaranteeing security, wholeness, inclusivity, justice, peace and harmony with nature
As Absolute Nothingness She is the only One who can curb the ego
Give up your ego and She guarantees you your rebirth as True Self
She gives you your Original Nature, your inherent sovereignty, back
Once again you will be part of the Whole: "Heaven, Earth and the (new) Community"
We are Cosmos!
Only a New (Wo)Man can create a New World
You understand: you are urgently needed
Therefore: Return to the Origin in order to become renewed
The SermeS is helping you with it. He is travelling the whole world with his "Wandering" Pilgrim Site
Contact him
Show him, that you haven't given up hope for a New World
To start with creating a worldwide network of Mother devoted people
Healing yourself, healing each other, healing the world
There isn't a greater joy in this life
Jai Mata Di!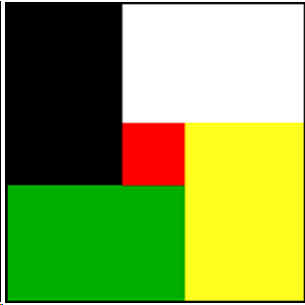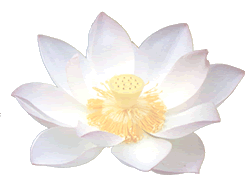 Decline of the West
O.Spengler
These are all dead ends:
Our Pseudo-Democratic System*Globalization/
National State*Capitalism/Neo-Liberalism*Conservatism/
Fascism*Marxism/Communism*
EU/Oligarchism*Anglo/Zionism
New World Order
There is only One Way Out:
As Above, so Below
To Return to the Origin to Renew yourself
WE ARE COSMOS!
Join the New World Community!
Follow Ups
HEALING COMMUNITIES
Link
TRAINING
"GREEN MEN & WISE WOMEN"
Link
MOTHER FOR MOTHERS
Link
WE ARE COSMOS
See "Origin", THE Sacred Book
HEALING THE PLANET
In 10 Steps
Link
CALLING
I am addressing myself to all hopefuls
to this world
Those who are longing for A New Heaven
& A New Earth
Who are fed up with ego and its destructive
effect on the world
Solidarizing ourselves with the poor and
the deprived,
the unemployed, the sick and the suffering
People that are desperately longing for
a new perspective
Transforming Self and Society
I therefore want to call on those who
are longing for Renewal
Those who want to live in harmony with nature
Who want to live a life of enough
All people with holistic, life-affirming values
In short...YOU!


In order to have a full overview of the work,
we recommend you to first going back to the beginning of
Han Marie Stiekema's website.
Please, click HOME and proceed from there.
SermeS - the one who has been BEYOND the BEYOND of space and time - on his World Mission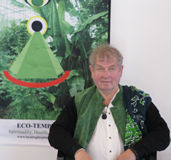 SermeS
New Wisdom Teacher
Being available to all!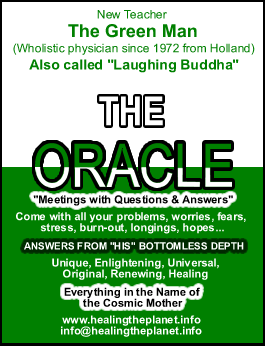 We very well realize that many people have no idea about the impact of the Breakthrough that happened "under their eyes"
Therefore, here a small list with a summary of Cosmic Interference in the life of the SermeS
This happened suddenly, totally unexpected and without any previous pre-meditation e.g. ambition
First the the Vision of the Holy Grail was revealed to him
Followed by the unsurpassed Threefold Cosmic Realization
Consisting of Absolute Nothingness, Full Enlightenment and the "Underworld"
As no one before him he went beyond God and the universe, knowing BY EXPERIENCE the Origin of all that exists
It is Absolute Nothingness - also called "Cosmic Womb" - giving birth to God and the universe
Everything is subjected to Her two major Cosmic Forces: "Creation and Destruction"
The Black Hole is the "visible" expression of this Law
These Forces constitute a dynamic balance through which life ("Web of Life") is possible
During one night the Maitreya Mind incarnated itself in him
Cosmic Insight leads to deep understanding about the relationship between "Above" and "Below"
We are part of the earth
The earth is part of the universe
The universe is part of the Divine
The Divine is part of the Cosmic Mother
It means that the Sermes has found the key as to how to re-organize human society
Only if the world is reflecting Cosmic Law there will be peace, justice and sustainability
The religious/cultural/social disease is the ego, the faculty that has become alienated from the Whole
Knowing no boundaries it is blowing itself up more and more, eventually destroying the planet
Mother's Nothingness is the only Realm that can curb the ego
Only by subsequently becoming rooted in "Heaven, earth and the (new) community", the world can be saved
Your Spirit as part of Heaven, your body as part of the earth and your "soul" as part of the community
To organize his WorldWide Campagne
(Meetings, Teachings, Healings)
SermeS needs experienced coordinators for Europe, Asia & Oceania and North America.
Pls. Contact Us
At this moment
SermeS is:
AT HIS HERMITAGE