DEUTSCH
ESPA—OL
FRAN«AIS
NEDERLANDS


Green Man's World Pilgrimage
"TRANSFORMATION/
HEALING THE PLANET"
His program
WORLDWIDE
Inspiring, renewing, enlightening, empowering, connecting, confronting, humerous.....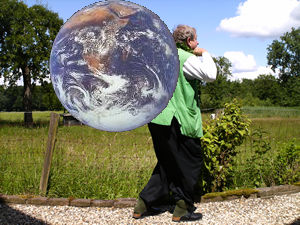 Exclusive interview
HOUR OF TRUTH
What is
THE ORIGINAL TRADITION?
A Miracle!
THE OLDEST MOTHER EVER FOUND
35.000-40.000 BCE
7 criteria of
SPIRITUAL LEADERSHIP
Celebrate with us!
Han Marie Stiekema has resumed his INDIVIDUAL SPIRITUAL GUIDANCE
The focus will be on the crisis, within and without. So, if you suffer from stress, depression and burn-out; from fear, loneliness and meaninglessness, while longing for a life of joy, fulfillment, strength and gratitude, please, feel free to contact us
Do you suffer from spiritual/emotional/physical
pain? Come to our MOTHER HEALING/OUR BIG EVENT


A New "Green" Teacher ("Buddha") on the way?
TRAGEDY OF BUDDHISM?
Could Buddhism perhaps save you?
See also:
GREAT MOTHER BUDDHISM


AFTER CHRISTIANITY, WHAT THEN?
See also:
MOTHER CHURCH/CHURCH OF
THE UNIVERSAL MOTHER


NEW AGE SPIRITUALITY: THE ANSWER TO OUR ANGUISH?
Urgent project:
DO YOU WANT TO JOIN/FOUND A HEALING COMMUNITY?
International Training Center
"TRANSFORMATORIUM"


OUR HEALTH WEBSITE
www.vitalworld.org
Including Info PREVENTION "SWINE FLU"
WWW.YOUTUBE.COM/
HEALINGTHEPLANET
IT'S NOW OR NEVER
INTRODUCTION
What we (urgently) need is nothing less but a
CULTURERENEWAL e.g. a TRANSFORMATION
on all levels of existence. First step is to go
back to the ORIGIN
Are you A NEW (WO)MAN?
Queen Wilhelmina of The Netherlands
In these most critical of times in which the old world rapidly disintegrates A NEW TEACHER* has stand up announcing the Birth of a New Era. Even after his Threefold Realization and subsequent ten years of uninterrupted Bliss, his many years of Dark Night of the Soul and final surrender to the Ultimate, he did so VERY reluctantly. Knowing his slothful nature all too good he time and again questioned the validity of his calling: "To Restore the Wholeness of Life...."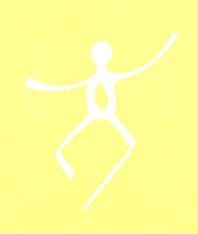 * Also called "Sermes", "Green Man", "Laughing Buddha" or "the Friend"
The meaning of the current decay: an invitation to go within! When all values are eroded e.g. people thrown upon themselves - confused, burnt-out, meaningless and desperate - we first have to go back to our ORIGIN in order to become renewed. Whatever the anguish you are in: A New Life is Possible! Once our NEW SELF is born we will once again start initiating Wholeness on all levels of existence with "GREEN MEN" and "WISE WOMEN" committing themselves to:
"TRANSFORMATION/HEALING THE PLANET"
and
"WORLD RENEWAL"
Beginning with A New Spirituality
The future will not be easy. Many disasters will happen. The outer crisis reflects an inner one and vice versa. Taking responsibility means to start working on your inner clarity, stability, balance, acceptance, friendship, love, strength, joy and gratitude, in order to be a beacon unto oneself and others. I once called it: cultivating your "Maitreya Mind". Think of Maitreya being undisturbably "happy" regardless the situation. His "happiness" stems from the overflowing quality of his Divine Nature......
I've got a dream in which I was wondering if mankind still had a chance "to return Home". I found myself at a railway station, waiting for "the last train". It did come, but the distance between it and the platform was very large. So I had to leave everything behind and jump.....Later, a very lovely person even brought my things back to me. The meaning is clear. We indeed have a last chance if we courageously make the jump to our Essence. By doing so, even our "belongings" ("a good life") will be subsequently returned to us.....
If his work, with an eye to the current crisis would only have
a modest effect, then it would already have
fulfilled its meaning
I live my (simple) daily life in my "hermitage" "Madre de Dios". My work includes those, who sincerely search e.g. want to "Restore the Wholeness of (their) Life". I offer you spiritual teaching, advice, guidance and healing. In between I am the secretary and driver to my wife......
For an appointment click CONTACT
(Donations for his "Healing the Planet" initiative will be gratefully accepted)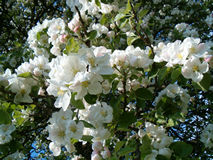 IMPORTANT!
HMS attracts at least five categories of people. This simply reflects reality as it is. First of all, there are those who seek inner Renewal; secondly, it includes those who seek support, structure and community. Thirdly, there are those who want to commit themselves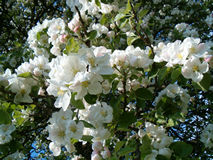 If you seek inner Transformation the emphasis may lie on personal guidance and the UNIVERSAL WAY f.i. The approach is based on HMS sharing his Being, wisdom, playfulness and joy with you. Great longing to become the One You Really Are (Already) is decisive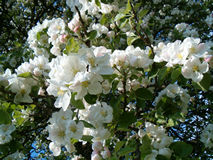 Not everybody seeks liberation, though. On the contrary, against the background of increasing confusion, meaninglessness and despair more and more people are longing for a hold. That's why HMS (explicitly) offers you the possibility of taking refuge in the ORIGINAL TRADITION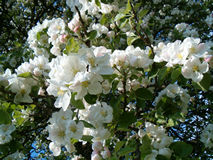 The third category wants to commit itself. These people feel attracted by "TRANSFORMATION/HEALING THE PLANET IN 7 STEPS". They see that "inner and outer" are part of the same all-inclusive Whole. How can you limit yourself to your own growth and happiness when the trees around you are dying?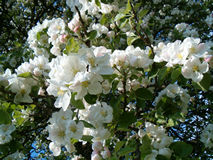 An extension includes the growing group of - CEO's, managers, bankers, officials, teachers and many others - who always held (very) responsible positions in society, but who - often after long battles - have given it up. Through (painful) insight they had to experience, that society is deadlocked and have chosen a new life of service to the Whole. HMS is available as SPIRITUAL GUIDE in the unknown land that is ahead of you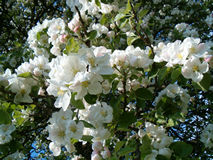 Priests, ministers, pastoral workers, monks, theologians and students of Theology e.g. Religious Studies are conditioned in such a way, that they live in a ("virtual"...) world of concepts, images, ideas and doctrines, instead of living with the Living God. Many are afraid to come closer to the Numenous, while at the same time feeling a deep existential longing for IT. This inner conflict is so delicate, that only a (very) good guide can help here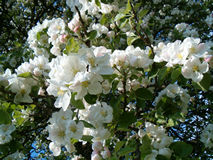 So, don't feel discouraged by the size of this website. It has to serve five different kinds of people! To find your way through is to carefully select your topics. You don't have to read everything! Keep it simple and HMS' work will give you the right inspiration at the right time
| | | | | |
| --- | --- | --- | --- | --- |
| Green Man | The Divine | Universal Great Mother/ Cosmic Womb | Goddess | Wise Woman |
Everything:
The Divine (white/yellow) and the universe (green)
is born out of Her (black), while returning in the
self-same Eternal Moment
His Universal Mission was revealed to him
By the Ultimate Reality
* THE COSMIC MOTHER *
"Come ye all unto Me,
I Am the All-Embracing One"
Sequence of the pages:
ENTER