Overview of a weekend program
"BACK TO THE ORIGIN"
Thursday evening
THE ORACLE
Introduction "Know your self" with Q&A Session
Friday
TAKING REFUGE
Contemplation, Teaching, Mother Healing, Ma-Zen, Heaven & Earth Exercises (Tiendi Qigong) and the Oracle
Saturday
MOTHER HEALING
For all who suffer from ego: spiritual, emotional, physical:
Alienation, Loneliness, Meaninglessness, existential Angst, Powerlessness, Sorrows, Pain, Stress, Depression, Burn-Out, chronic disorders etc..
Sunday
TALK
How to become a
Green Man or a Wise Woman?
Spiritual Service, Health Service, Community Service, Earth Service
During the Week
INDIVIDUAL GUIDANCE
For all who long for Rebirth
Personal Cosmic Guidance
Regeneration Therapy/
Stone Age Therapy
for modern (Wo)Man
(Integral Chinese "Guasha")
www.guasha-integraletherapie.nl
Free Personal Health Plan
www.vitalworld.org
OVERVIEW OF THE PROJECT
Kennemerduinen
Netherlands

Dark Room
with
Cosmic Mother Healing Shrine

Regeneratorium

Day Course Selfhelp

Education "BasicHealthTherapist"

Regeneration Treatments
individually

Beaute Vitale Treatments
for the face

With MeiMei Yu
(Master Chinese Guasha)

Exhibition
Black Madonna
Green Men

Shop
Healing Stones
Shrine Fabric
for your Home Altar
"Origin" THE Sacred Book
Personal Health Plan

Spirituality
Health
Ecology

Transformatorium

Weekends (Thu/Fr/Sa/Su
Program "Back to the Origin"
2x a month in German
1x in English
1x in Dutch

During the Week
Personal Cosmic Advice/Guidance
By appointment

CultureRenewal
Initiatives
Healing Communities

Training
Green Men & Wise Women

Sacred Walks
Kennemerland

With the SermeS
("Green Man", New Wisdom Teacher, M.D.)
ENTRY
PILGRIM SITE
(Eco-Temple)

Black Madonna (a.o.) Exhibition

Green Man Exhibition


(Photo: Nestor Troncoso)

In these most critical of times pilgrims from all countries are coming to the Cosmic Mother....
IN THESE MOST CRITICAL OF TIMES
THE COSMIC MOTHER HAS REVEALED HERSELF
SHE IS THE UNIVERSAL TURNING-POINT
IN THE HISTORY OF (WO)MANKIND
IN HER EVERYTHING OLD, DECAYING
ACCUMULATING, SICK, UGLY, EVIL DIES
WHILE EVERYTHING NEW, TRUTHFUL, HEALTHY,
BEAUTIFUL, GOOD IS BORN OUT OF HER
SHE IS THE URGROUND OF ONGOING
REGENERATION, RENEWAL AND HEALING
THEREFORE, TAKE REFUGE IN "COSMIC MOTHER HEALING THE PLANET!"
THE MISSION OF THE SERMES IS TO BRING THIS WONDERFUL MESSAGE INTO THE WORLD
COME YE ALL WITH YOUR PROBLEMS, CONCERNS, SUFFERING TO THE "COSMIC MOTHER HEALING SHRINE"
SERMES GUIDES YOU THROUGH TEACHING, CONTEMPLATION, MOTHER-HEALING, HEAVEN & EARTH EXERCISES AND Q&A ("ORACLE").
DO YOU WANT THE MOTHER-SHRINE COMING TO YOUR CITY TOO, PLEASE CONTACT US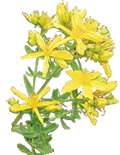 Give Up Your Ego.
Be Born as a True Self.
Become Part of the Whole.
Heal the Planet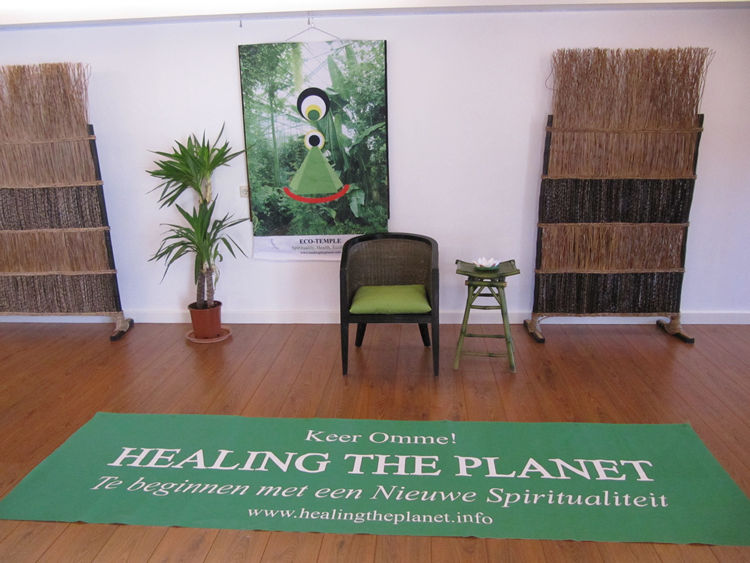 "Our future Teaching Hall"
YOUTUBE TALKS
NEDERLAND
https://www.youtube.com/watch?v=JGzK6NpGW4A
(Driebergen Talk, Deel 1 t/m 4)
https://www.youtube.com/watch?v=Trdx0gjkWDk
(Unieke inleiding over de Kosmische Moeder, Deel 1 t/m 8)
https://www.youtube.com/watch?v=ZLNv6LWCtMk
(Utrecht Talks, Deel 1 t/m 8)
HOLLYWOOD USA
https://www.youtube.com/watch?v=-B_0dgsHlWc
(Hollywood Talks/The Bodi Tree, Part 1 to 8)
https://www.youtube.com/watch?v=5d_W5Rfeeek
(Hollywood Talks/The Universal Way, Part 1 to 8)
DEUTSCHLAND
https://www.youtube.com/watch?v=wgkWqkWnKJg
(Wochenende Kassel, Teil 1-4)
ÖSTERREICH (WILLENDORF)
https://www.youtube.com/watch?v=FTQLpfswPh0
(Über die Kosmische Mutter. In Deutsch, Teil 1 - 8)
In order to have a full overview of the work,
we recommend you to first going back to the beginning of
Han Marie Stiekema's website.
Please, click HOME and proceed from there.
REALIZATION of the INTERNATIONAL PILGRIM SITE:
Cosmic Mother
HEALING the PLANET
(Healing yourself, healing each other, healing the world)
THE SHRINE
(With the Black Madonna)
TRANSFORMATORIUM
REGENERATORIUM
SPIRITUALITY, HEALTH, ECOLOGY
FOR THE COMMON GOOD
Non-commercial
Non-denominational
Non-partisan
RETURNS for "HEALING the PLANET"
TIME SCHEDULE
2015/2016
PLACE
KENNEMERLAND
NL