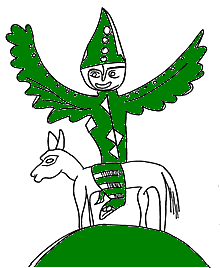 Inspiring, renewing, enlightening, empowering, connecting, confronting, humerous.....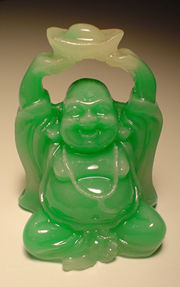 Retreats
Good news! After many years Han Marie will again organize his succesful "Stress, Burn-out & Regeneration" Retreats.
The ones who know him will not be surprised. As usual, his approach is totally original.
It works like this. He travels around the world and you may join him any time, according to your convenience.
From now on (in this column) he will announce where he is, and how many days there are available for a Retreat.
His purpose is to combine inner Transformation (through the Universal Way) with heightening of environmental awareness.
For that, he will choose the most beautiful places on earth. His favorites: The Seychelles, Malaysia, Indonesia, Taiwan, S.Korea, Hawaii, Costa Rica, Spain, France, Switzerland and others.
As soon as you have made up your mind, you e-mail him your confirmation. In principle, booking of flight and hotel is entirely taken care of by yourself. However, in most cases Han Marie will help you in finding a confortable stay.
Payment of flight, room (B&B or hotel) and the teacher's fee are separate. The height of the latter depends on the local circumstance. Please, inquire.
Retreats will be held after a minimum of 6 people have confirmed. Thus, taking your partner, friends or colleagues with you wouldn't be a bad idea! Obviously, Han Marie's Retreats will include a great deal of improvisation!
Next destination: Switzerland, Jungfrau region. Period: June 2008. Followed by the Seychelles, Mahé Island. Period: July 2008. For exact dates: please e-mail us. His wife MeiMei will assist him with organizing your trip.
For the program of the Retreat, open "Stress, Burn-out & Regeneration", "Emotional self-integration", "The Universal Way", "Heaven & Earth Exercises" and "Great Mother Buddhism" (optional)
Looking forward to all those adventurous people!
Her Blessings!
WorldWide Mission 2008/2009
met
"Groene Man"
(Uit Nederland, het land dat binnen 50 jaar onder water kan staan)
Keer Omme Nu!
In deze meest kritieke tijd zal hij de wereld rondreizen, zich
voor enige weken op verschillende plaatsen ophouden,
om daar een vrijplaats te creëren voor al diegenen
die hem will consulteren. Samen zullen we
oplossingen vinden voor de crisis
waar we ons in bevinden....
Hoofdprogramma
De Aarde Ceremonie
Bestaat uit een Globe (ballon) die door de hele wereld gedragen
wordt, onderverdeeld in City Walk, Bezinning/Contemplatie,
de Aarde heiligen, de Belofte, Viering (Aarde
Bevrijdingsdans) en meer....
Onze gemeenschappelijke zorg
"Healing the Planet in 7 Stappen"
Een Nieuwe Spiritualiteit, Een Nieuwe Psychologie, Een Nieuwe Gezondheidszorg, Een Nieuwe Traditie, Een Nieuwe Samenleving,
Een Nieuwe Economie, Een Nieuwe Aarde
(Te Beginnen met een Nieuwe Spiritualiteit)))
Bovendien
Het zou een grote eer zijn om als gastspreker op Uw (jaarlijkse)
bijeenkomsten, vergaderingen, conferenties, forums, seminars,
synoden en events te mogen optreden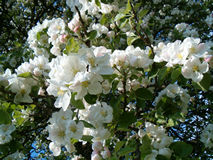 Reserveer NU!
Info & Contact


(Back to the start of Han Marie Stiekema's website)
2003 © Copyright Han Marie Stiekema. All rights reserved.
Everyone may use this website as a source of inspiration. However, since it
is freely given, no-one can claim, copy or derive any text, rights,
position or status from this website.
Last revising: 05/25/08